• Ilya • Ilya Kuvshinov • Kuvshinov • Malleus • Marvel • Phoenix • Spidergwen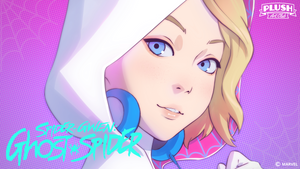 Plush Art Club presents not one fierce lady, but TWO! Both iconic in their own right. In collaboration with our friends over at Grey Matter Art we proudly add Dark Phoenix by Malleus to our club house library.  "This print is our first official Marvel Universe work. It's been an honour and a challenge for us to draw a super heroine, thinking how many Marvel artists have been an inspiration for us, Jack Kirby above all. Phoenix is the powerful and scary double-faced goddess in the X-Men saga: in our vision she is an almost religious icon figure, subtly covered by flames,...
---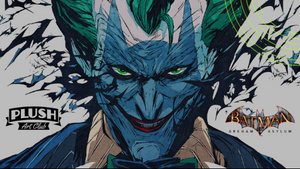 Plush Art Club releases it's first collaboration with Bottleneck Gallery and we have not one but TWO birthdays to celebrate penpals! First, we celebrate the 10th anniversary of "Game of the Year" winner, RockSteady's "Batman: Arkham Asylum" and the second is the 80th anniversary of DC's timeless character, Joker. If you ask us, he looks pretty darn good for a sociopathic clown.  To commemorate this incredibly special occasion the club leaders thought "Chun Lo was so nice, we gotta have him do it twice".  -- "I was honored to have had the opportunity of illustrating a print for Rocksteady's Batman: Arkham Asylum. It...
---
Plush Art Club's first official online release is in collaboration with our pen pals over at Grey Matter Art. We really wanted to commemorate the anniversary of Insomniac's 2018 smash hit game "Spider-Man" and thought, who better than Chun Lo? Chun has such a distinctive style with beautiful asian motifs that embody fluidity and edge.  "I really wanted to capture that torn moment and tense energy in the illustration..."   - Chun Lo  Our second piece featured is a hand-deckled letterpress elegantly illustrated by Song Kang. The piece is complex but has a graceful simplicity and charm that captures sweet baby...
---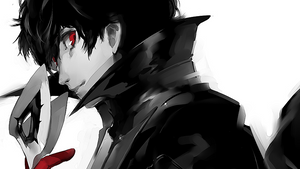 Gallery Nucleus and ATLUS teamed up to celebrate the art of 'Persona 5 Royal' and 'Catherine: Full Body'! The exhibition will be on display from August 17th to September 1st at Gallery Nucleus. Why do we mention the event, well Plush Art Club debuted it's first pieces co-published with Gallery Nucleus! -- We had our first mention in the below io9 article: https://io9.gizmodo.com/a-gorgeous-gallery-of-persona-and-catherine-art-has-com-1837280762 AND our Catherine: Full Body print is still available through Gallery Nucleus  https://www.gallerynucleus.com/detail/27979 -- Special thanks to James Whitbrook for featuring us on io9. We toast to you as one of our first pen pals!  Thank you to all...