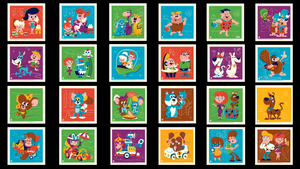 YABBA DABBA DOO! PENPALS! - Dave Perillo's Officially Licensed Hanna Barbera collection of 4"x4"s is finally here! Each set is a limited edition of only 40! We hope you enjoy them all as much as we do! They're really fun and sure to leave a smile on anyone who lays eyes on them. These are sure to take you down memory lane, those simpler times. You know, waking up Saturday morning excited to plop down on the couch with your fave bowl of cereal to be joined by all your toon pals. Those were the days... We so...
---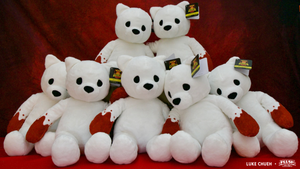 A collaboration that has been in the making for four bloody years! Plush Art Club is so excited to finally debut our highly anticipated, first official, limited edition plush collab, by none other than the incomparable... LUKE CHUEH This idea is what started the entirety of Plush Art Club. Once we had the seed, we took it and ran with it. Seeing this release from concept to fruition, really is a triumphant dream come true for us. Truly surreal and it was no easy feat, let me tell you. Luke Chueh's iconic bear, is as iconic as the classic teddy....
---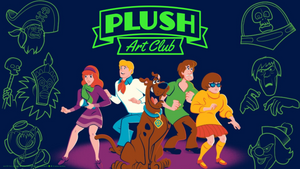 Greetings, penpals! As the veil thins and we approach the spookiest time of the year, we just had to release this treat in collaboration with our friends over at Bottleneck Gallery.  A childhood favorite of ours, that's forever a timeless classic. We wanted to feature our favorite "ghost busters" and only the best ghouls from some of our favorite Scoob episodes.  Dave Perillo's "Scooby-Doo Where Are You!" screenprint does just that! A great addition to your collection that will surely add some major spoop to your haunted houses.    18"x 12" | 8 COLORS HAND NUMBERED LIMITED EDITION OF 90...
---
• enamel • enamel pin • holiday • holiday pin • Ilya • Ilya Kuvshinov • Kuvshinov • pin • pins • snazzy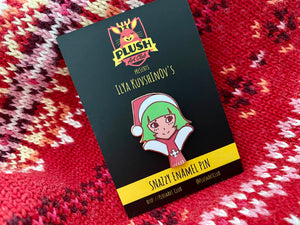 Oh 2020, what can we say. As this crazy year comes to an end and the holidays approach, we wanted to extend our sincerest gratitude for your continued support, for our little Plush Art Club. We hope you take the time to relax, reflect, and enjoy the little things. Speaking of little things, we have one last snazzy batch of Ilya Kuvshinov's SOLD OUT limited edition 2019 Holiday pin -- which we originally made available last year at Gallery Nucleus. Our webstore wasn't ready in time for the holiday season last year, so we'll be releasing our batch of pins...
---
• Chun Lo • Marvel • Spiderman • variant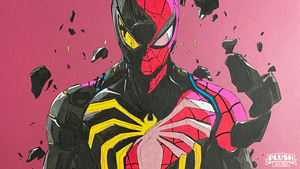 A little over a week later and we are back! This Monday is gonna be full of web slinging action. We're pulling off the mask and finally revealing this anticipated variant that started it all for Plush Art Club. It's enough to make Jonah Jameson pay you in advance!  -- Plush Art Club's very first online release was on February 7th, 2020. We dropped Chun Lo's "Reg Edition" Spider-Man. To our surprise it went on to SELL OUT! We were completely floored, we owe a big thanks to all of you club members for making our first release such a...