• enamel • enamel pin • holiday • holiday pin • Ilya • Ilya Kuvshinov • Kuvshinov • pin • pins • snazzy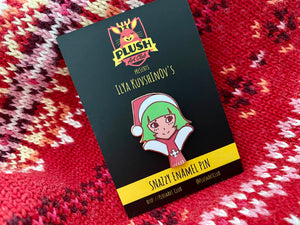 Oh 2020, what can we say. As this crazy year comes to an end and the holidays approach, we wanted to extend our sincerest gratitude for your continued support, for our little Plush Art Club. We hope you take the time to relax, reflect, and enjoy the little things. Speaking of little things, we have one last snazzy batch of Ilya Kuvshinov's SOLD OUT limited edition 2019 Holiday pin -- which we originally made available last year at Gallery Nucleus. Our webstore wasn't ready in time for the holiday season last year, so we'll be releasing our batch of pins...
---
• Ilya • Ilya Kuvshinov • Kuvshinov • Malleus • Marvel • Phoenix • Spidergwen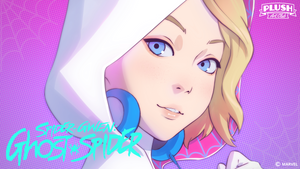 Plush Art Club presents not one fierce lady, but TWO! Both iconic in their own right. In collaboration with our friends over at Grey Matter Art we proudly add Dark Phoenix by Malleus to our club house library.  "This print is our first official Marvel Universe work. It's been an honour and a challenge for us to draw a super heroine, thinking how many Marvel artists have been an inspiration for us, Jack Kirby above all. Phoenix is the powerful and scary double-faced goddess in the X-Men saga: in our vision she is an almost religious icon figure, subtly covered by flames,...