• Chun Lo • Marvel • Spiderman • variant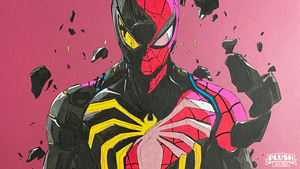 A little over a week later and we are back! This Monday is gonna be full of web slinging action. We're pulling off the mask and finally revealing this anticipated variant that started it all for Plush Art Club. It's enough to make Jonah Jameson pay you in advance!  -- Plush Art Club's very first online release was on February 7th, 2020. We dropped Chun Lo's "Reg Edition" Spider-Man. To our surprise it went on to SELL OUT! We were completely floored, we owe a big thanks to all of you club members for making our first release such a...
---
• Ilya • Ilya Kuvshinov • Kuvshinov • Malleus • Marvel • Phoenix • Spidergwen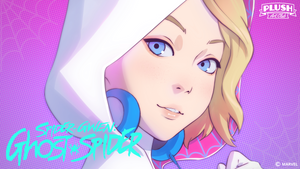 Plush Art Club presents not one fierce lady, but TWO! Both iconic in their own right. In collaboration with our friends over at Grey Matter Art we proudly add Dark Phoenix by Malleus to our club house library.  "This print is our first official Marvel Universe work. It's been an honour and a challenge for us to draw a super heroine, thinking how many Marvel artists have been an inspiration for us, Jack Kirby above all. Phoenix is the powerful and scary double-faced goddess in the X-Men saga: in our vision she is an almost religious icon figure, subtly covered by flames,...